You can call us during the day at (702) 893-1788 or use the following form to contact us by email.
We look forward to hearing from you!

What does it cost to learn a game?
Blackjack is $299 and Craps is $349. These are the two most popular games. We offer a combination of both games for $500 complete.  Read more
This article will help you understand what it's like to deal at a casino. Nick talks about schedules, tips, extra boards, opening games, breaks and learning new games. Read more
The casino audition process is critical to landing a dealing job.  When you pass your final audition before graduating, I'll give you a run-through but here are some tips. Read more
There are some points to consider when selecting a dealing school: a knowledgeable staff, proper casino equipment, instruction books and graduation test. Read more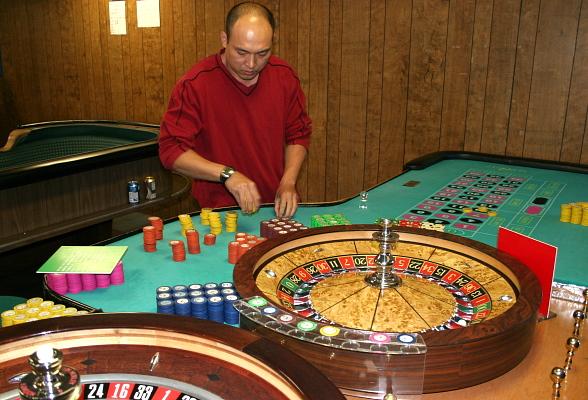 Now you can learn to deal Roulette on two casino-quality regulation wheels.
Read more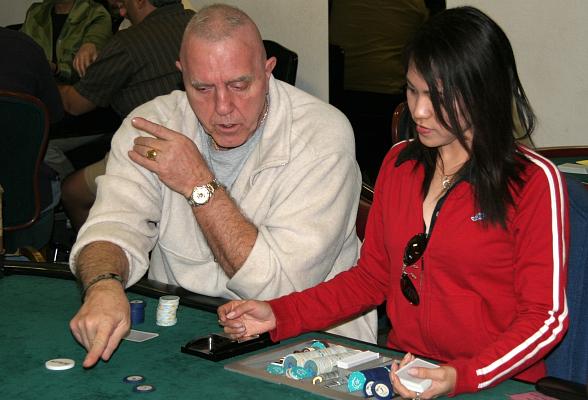 Learn to deal Stud Poker, Hold'em, Omaha Hi/Low, and Tournament Play.
Read more

We invite you to visit Casino Gaming School before you select a casino dealing school.
The first thing we'll show you is that all of our equipment comes from casinos. Read more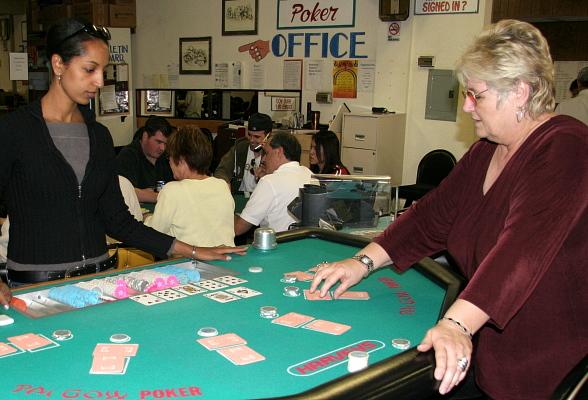 Pai Gow Poker is a game played with cards instead of Chinese dominoes. 
Read more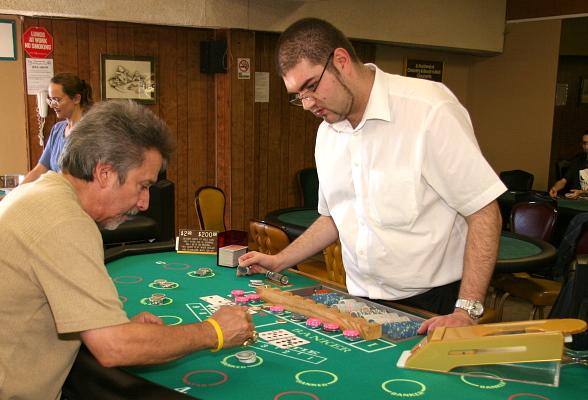 Learn to deal Baccarat, the game made popular by secret agent 007, James Bond. 
Read more