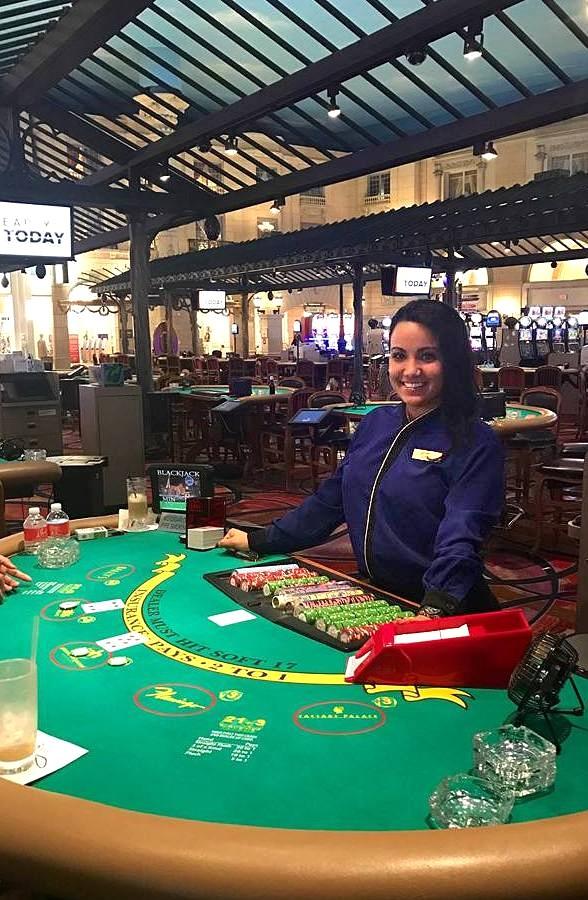 Congrats to Gabriela who learned Blackjack and Mini-Baccarat here at Casino Game School and is already employed at Paris Las Vegas. Gabriela came here from Cuba just 5 months ago and quickly became the total package, with attitude, beauty, personality and the skills necessary to become a dealer in Las Vegas.
Congratulations to our students from the Cerus Casino Academy who are posing here with their diplomas and CGS Owner Nick Kallos (in center with red shirt)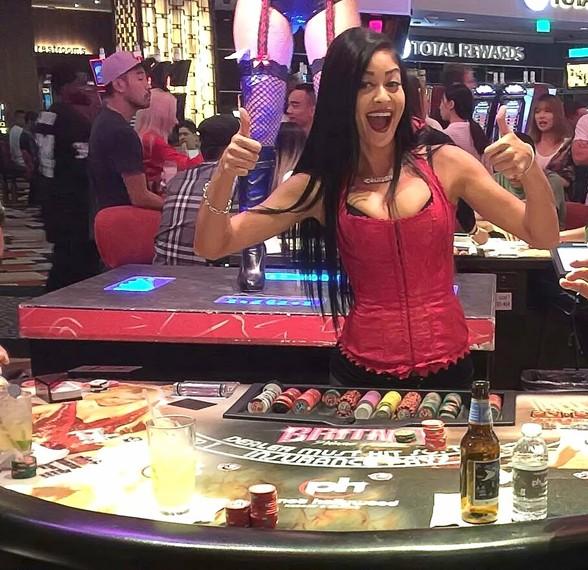 Congrats to Casino Gaming School student "Christina" who was hired as a dealer in the Party Pit at Planet Hollywood in Las Vegas! After only three weeks of training, Casino Gaming School owner Nick Kallos sent Christina to an audition at Planet Hollywood and she got the job. "Christina completed our Blackjack course ($299) and we also taught her to deal the popular casino game 3 Card Poker at no extra charge, said Kallos. "Learning Blackjack and 3 Card Poker is great combination for new Party Pit dealers and Christina will soon be returning to our school to learn additional games."
Games

Blackjack
Blackjack is the most popular table game in Las Vegas and the easiest to learn.  Read More →

Poker
Learn to deal Stud Poker, Hold'em, Omaha Hi/Low, and Tournament Play. Read More →

Craps
Learn to deal Craps, the most high action, high intensity game in the casino. Read More →

Roulette
Now you can learn to deal Roulette on two casino-quality regulation wheels. Read More →

Pai Gow Poker
Pai Gow Poker is a game played with cards instead of Chinese dominoes.  Read More →

Baccarat
Learn to deal Baccarat, the game made popular by secret agent 007, James Bond.  Read More →
Read All Posts In This Category