Australian Show Sunrise
Visits Casino Gaming School
Monique Wright from the Australian talk show Sunrise visits
Las Vegas and learns to deal blackjack from Nick Kallos.
---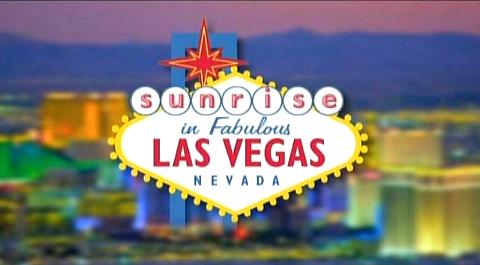 Australia talk show Sunrise visits Las Vegas to film
a special episode entitled Sunrise Does Vegas.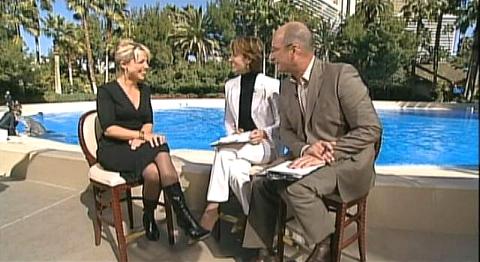 Monique Wright gets her assignment. She'll learn to become
a casino dealer at Casino Gaming School in Las Vegas.

Nick Kallos, owner of Casino Gaming School, teaches a student
how to burying the hole card so that players can't see it.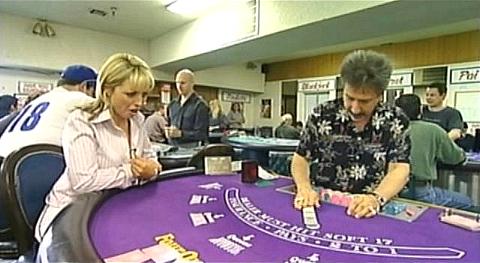 Monique gets a lesson in professional chip handling from Nick.

Monique tries to fool Nick by stealing a chip...

... but Nick catches her in the act.

Monique gets a crash course in Blackjack dealing from Nick.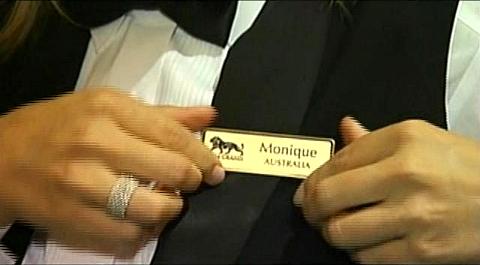 Monique thinks she ready to deal in a real casino so Nick
arranges for her to deal a few hands at the MGM Grand.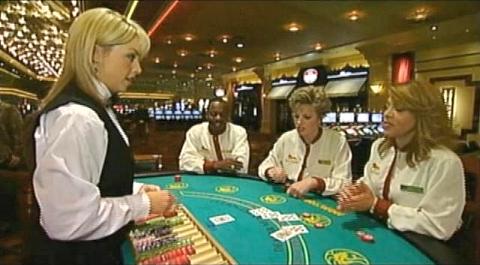 Monique gets some pointers from three MGM Blackjack dealers.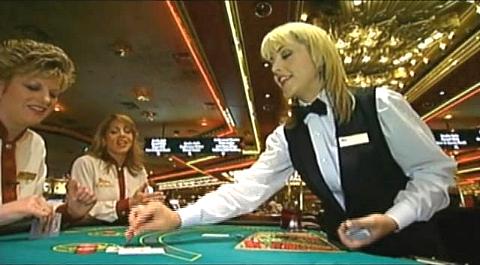 Monique does well but realizes that she still has a lot to learn.