Nick Kallos Answers
Your Top Ten Questions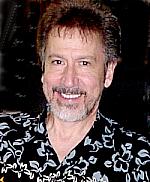 What does it cost to learn a game?
Blackjack is $299 and Craps is $349. These are the two most popular games. We offer a combination of both games for $500 complete. Our prices include your registration fees, books and casino job placement assistance. There are no hidden costs of any kind. We also offer courses in Roulette ($299), Poker ($799), Pai Gow Poker ($299) and Mini Baccarat ($299).
When can I attend classes and how long does it take?
You can start any day of the week, Monday through Friday, 9:00 am to 7:00 pm (except for Poker which is taught between 11am and 5pm, and Craps which is taught between 11am and 7pm). We work around your schedule. We move you at your own pace. Most students attend classes four days a week, 3-5 hours per day, for 3-6 weeks. Some students go more often, some go less, depending on the individual.
Should I learn more than one game?
Not necessarily. It's an individual thing. Knowledge is power. The more games you know the better, if they are good games. If you learn two games, and you deal them crisp and clean, then yes, it's of value. If you learn three or four games at a mediocre level, it's of no value. I was a casino GM for fourteen years and when I hired dealers I'd look for personality, attitude, ability to deal - in that order. A person's ability to deal will always improve, but if they have a bad attitude now it may get worse next month. Casinos figure your skill level will always improve. What they look for is the package; a nice individual with a good attitude and ability to deal.
Is age an issue?
It is not. Personality and attitude are the issues. The only reason that age enters into it is that some older people are mad at themselves for not having achieved great success and they often carry that negativity with them. A young kid is aggressive, happy, upbeat and excited... and casinos want people who are excited. They want someone who will draw customers to the table. It's not necessary a 21-year old girl that gets all the attention. People of all ages can draw people if they have a positive attitude. On the plus side, mature people are better in many ways in terms of dependability, always showing up prepared to work, and with our party days behind them. Mature people are considered a quality product for most casinos. In a good casino corporation, they will move up the ladder.
How much experience do your instructors have?
Our dealing instructors are either full-time dealers or have extensive dealing and casino experience. Most instructors are currently employed as full-time dealers in their respective games.
Once I finish the course, how do I get a job?
We have job placement assistance, but we have no job guarantees of any kind. I am as good as my product. If a student puts in the time and effort to become a quality product then they make my job easy. If they are lazy, I stink. It's that simple. If we were the number two or three school this classroom wouldn't be full of students. Casino Gaming School is one of the best schools in the entire world, and that's because of the quality of our graduates. If I send a shift boss two or three bad students in row then he'd look elsewhere.
Is there anything else I need to buy?
My school is complete in every way. Some students purchase layouts so they can practice at home, but we have everything you need right here.
Can I visit the school?
Yes, I want you to. I want you to look us over. If I'm not the best you can get you should go someplace else.
If I need to stop attending classes for a while can I return later?
You are my student for life. I never charge you twice for the same game. If you come back in four years you can refresh or update your game. This often happens when someone gets hired at a new casino and they need to learn a new way of dealing a game. Just show me your photo ID and we'll put you back into the computer. No charge.
Do you have the same equipment as the casinos?
Every piece of equipment is casino quality or better. We have every type of shoe, every type of card, everything the casinos are currently using. We even have ShuffleMaster machines.
---