About Casino Gaming School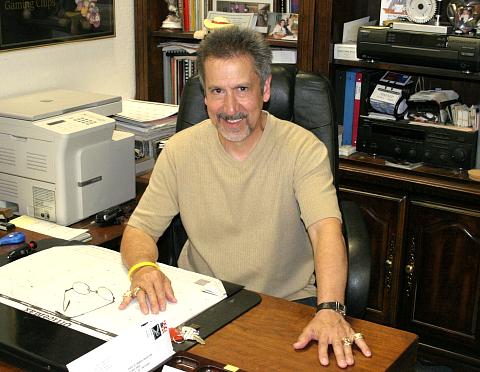 Nick Kallos is the owner of Casino Gaming School. He has 35 years experience in dealing, casino games and the gaming industry.
Read more about Nick Kallos here
EDUCATIONAL PHILOSOPHY
We are dedicated to providing every student the finest in classroom and personal training, to ensure that every graduate possesses the knowledge and skills necessary to become a qualified casino dealer.
SCHOOL FACILITIES AND EQUIPMENT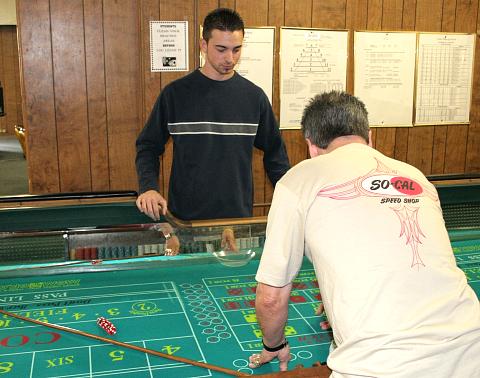 Nick checks the craps table layout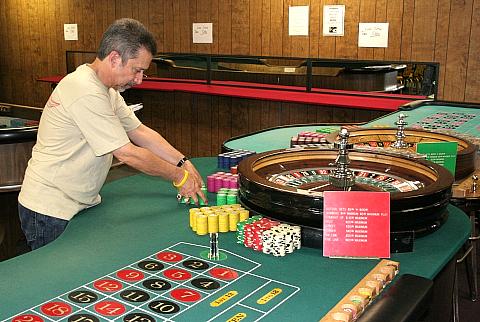 Nick prepares the roulette tables for the first class of the day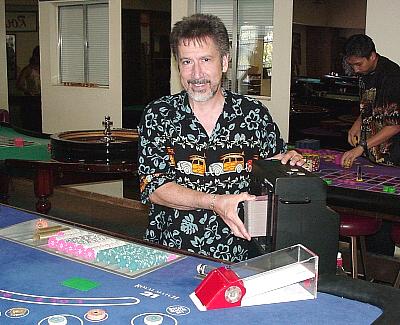 Nick demonstrates one of three ShuffleMaster dealing
machines. Casino Gaming Schools owns and teaches
the popular ShuffleMaster machines.
The school has an administrative office and a casino-style classroom with the following equipment:
LICENSE
Casino Gaming School is licensed by the Commission on Post Secondary Education in the State of Nevada.
GRADUATION CERTIFICATE
Students who successfully complete a dealing course at Casino Gaming School will receive a Certificate of Graduation: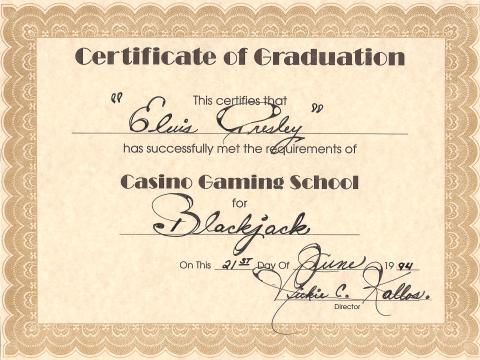 ADMISSION PROCEDURES
Each student is personally interviewed by the Admissions Representative who explains the School's philosophy, discusses the opportunities in the Gaming Industry and explains the course contents.
ADMISSION REQUIREMENTS
Casino Gaming School accepts as students those individuals who have graduated from high school; have passed the General Education Development test
(GED); or are above the compulsory age of school attendance and have the ability to benefit from the training Casino Gaming School offers.
The prospective student should also be in good health, have no major physical handicaps that would hinder his/her ability to deal, and display sufficient manual dexterity to become an employable graduate.
For courses and pricing, click here
LOCATION
Casino Gaming School is located at:
900 E. Karen, Suites 216, 218, 220
Las Vegas, NV 89109
We are in the southwest corner of Commercial Center, Bldg H. The nearest major intersection is Sahara and Paradise.
HOURS OF OPERATION
Hours are 9:00 am to 7:00 pm, Monday through Friday.
PHONE
(702) 893-1788
Website
Email