Travel Channel Vegas FAQ:
How Can I Become a Dealer in Las Vegas?
The Travel Channel visits Nick Kallos' Casino Gaming School to answer the question "How can I become a dealer in Las Vegas?"
---

This segment was part of the Las Vegas FAQ show on
The Travel Channel during their "Vegas Week" programming.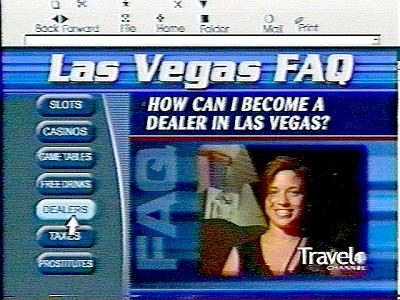 One of the most frequently asked questions is
"How can I become a dealer in Las Vegas"?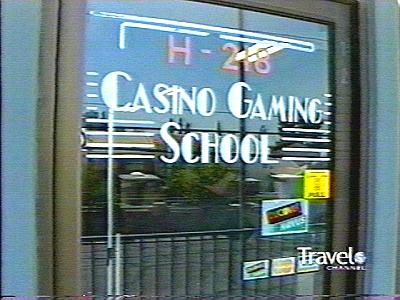 To find out, the Travel Channel visits Casino Gaming School,
the largest dealing school in Las Vegas.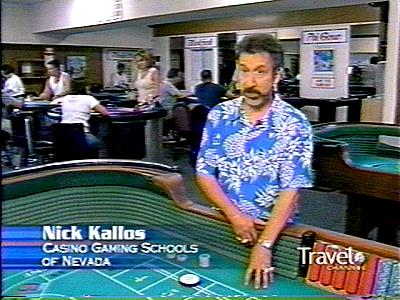 Nick Kallos, the owner of Casino Gaming School and the
leading authority on casino dealing, explains how to
become a dealer.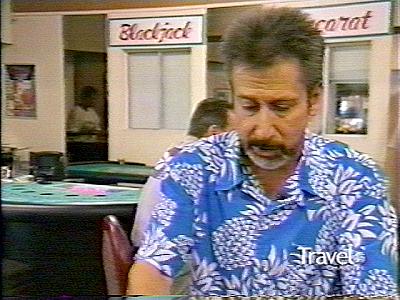 Nick teaches dealing techniques to his students.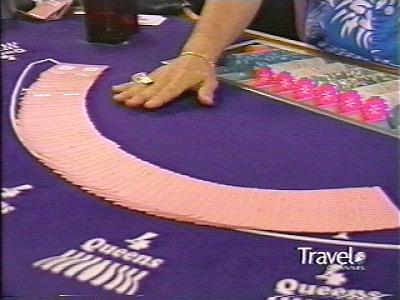 Nick explains that dealers must check all new decks for
missing cards and printing errors.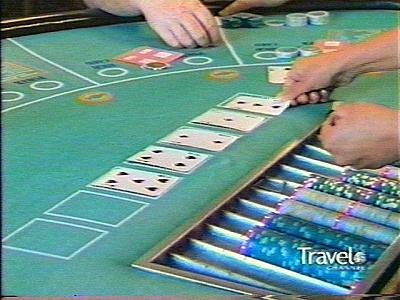 Nick's students practice dealing at one of over a dozen
Blackjack tables in the school.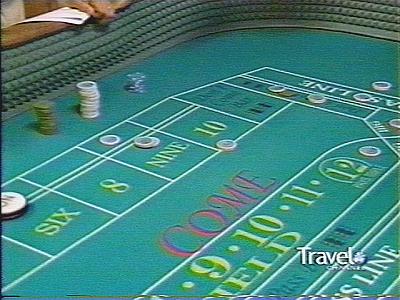 Students learn to calculate and pay all of the complex
betting variations in Craps.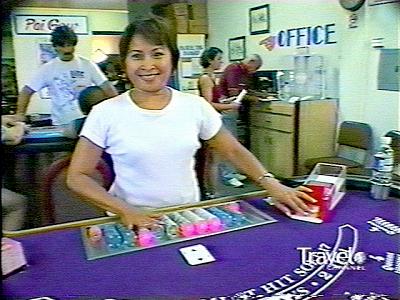 In addition to dealing skills, the casinos look for a
friendly personality and the ability to talk to players,
according to Nick Kallos.