Pai Gow Poker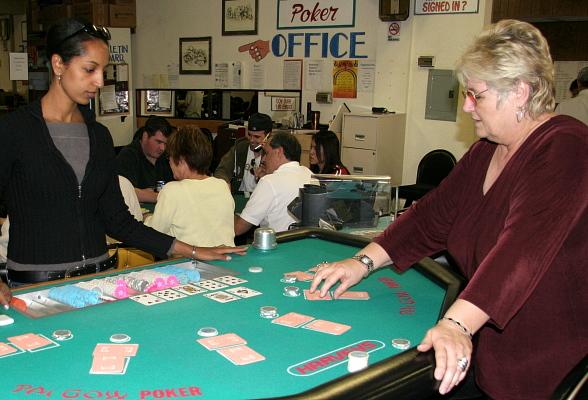 Pai Gow Poker is a game played with cards instead of Chinese dominoes. 
PAI GOW: 4 weeks - 80 Hours
The school's objective in this program is to produce a confident, employable dealer, proficient in all procedures of Pai Gow Poker in an entry level position.
The Pai Gow Poker course begins with an explanation of the game and terminology. The student is given extensive hands-on training in making change, check cutting, sizing, shuffling, and cutting the deck. Distribution of the cards, player banking, and player co-banking are then covered.
Finally, making payoffs and house commissions are addressed along with game protection, various casino procedures, and job interview/audition procedures.
Topics Covered:
Orientation
Shuffle/Strip
Deal Seven 7-Card Hands
Straighten Hands
Show First and Last Hands
Determine Banker (Player or House)
Case Layout
Distribute Hands
Compare Hands (Banker's to Player's)
Pay Bets / Take Commission
The total cost of the course is $299.00