Roulette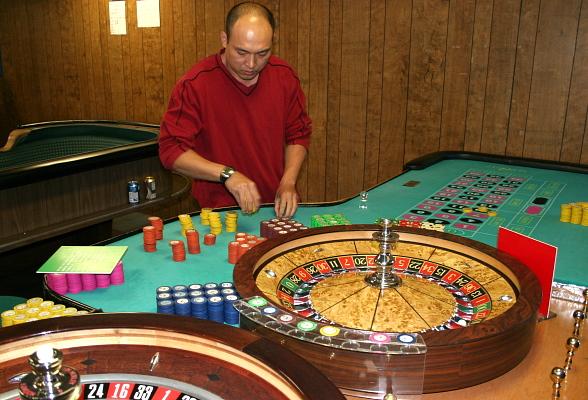 Now you can learn to deal Roulette on two casino-quality regulation wheels.
ROULETTE: 4 weeks - 80 Hours
The school's objective in this program is to produce a confident, employable dealer, proficient in all procedures of Roulette in an entry level position.
This course begins with the rules and objects of the game of Roulette. The student is then taught how to handle and push checks, how to change currency, and how to handle the equipment. Next, take and pay procedures, keys for payoffs, markers, call bets, cash plays, fills and credits are taught using both lecture and hands-on training. Finally, table limits, casino variations, protections of the game, and job interview/audition procedures.
Topics Covered:
Orientation
Cheque Cutting (left and right hands)
Single Bet Payoffs
Pushing and Pulling Chips
Sizing and Mucking Chips
Spinning the Ball
Buying In and Cashing Out
Payoff Keys
Patterns
Sweeping
The total cost of the course is $349.00